Rustic Wedding Invitations
Complement your rustic-themed wedding with authentic rustic wedding invitations.
Affordable
Order in bulk to get a quantity discount of up to 40% on selected wedding cards
LOVED the invites!! Great price. Highly recommend going with the Matte paper as it is more expensive looking. Very pleased with how these turned out.
Beautiful
Receive many compliments for beautifully designed wedding invitations
I thought these invites were beautiful online and they're more beautiful in person! So excited to be sending these out to family and friends for our upcoming wedding!
Customizable
Easily personalize your favorite rustic wedding cards
I love that you can completely customize the font, coloring, layout and design of the invitations! Super fast shipping and great quality! Also love that you can order coordinating pieces so that everything goes together without being too matchy.
Choosing Your Wedding Invitations
Picking out your stationery is one of the most important tasks of wedding planning. Apart from notifying your guests of your upcoming wedding, well chosen invitations can also inform your family and friends about:
the style of your wedding (formal or casual),
your personal style (contemporary or traditional),
your wedding locale (barn wedding, destination wedding, forest wedding, beach wedding, etc.),
color scheme,
the theme of your wedding, if you have one, and
all the need-to-know info.
Likewise, there are quite a few things that will determine the cost of your chosen rustic wedding invitations:
paper type (semi-gloss, matte, ultra-thick, kraft, pearl shimmer, etc.),
quantity ordered,
shape (normal, rounded, bracket, scalloped, ticket, circle, etc.),
size (5×7, 5.25×5.25, etc.),
format (flat card, print-it-yourself templates, fold-over, all-in-one cards),
print used (standard, foil-pressed, letterpress).
Invitations should be ordered well in advance so you can send them out at least 6-8 weeks before the day (you can send save the date cards earlier if you like – advisable if you are marrying at a 'peak' time).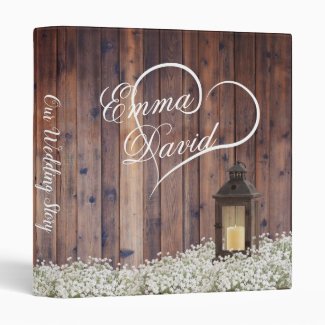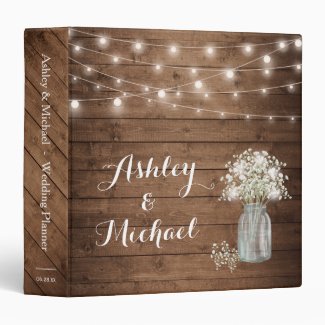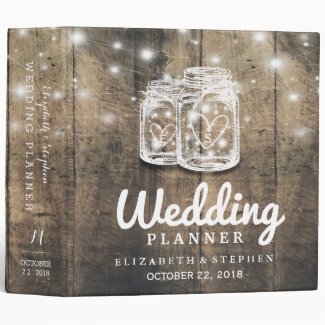 Wedding tip from a real bride
" It's good idea to start a scrapbook as your ideas change over time and it makes a good souvenir for after the wedding "
Common Wedding Invitation Mistakes to Avoid
Trying to incorporate every aspect of the wedding into the invitation design (while adding a personal touch to your rustic invites might be a good idea, less really is more).
Typographical errors (ask your grammatically inclined friends to look over the invitation proof and read it carefully).
Using too much color (always balance bright colors with something neutral and make sure text is visible).
Giving guests too much time to reply (set the deadline no more than 3 or 4 weeks after they get the invitation or they may forget to respond).
Over-ordering (you don't need an invitation for every person, so take a look at your guest list and see how many houses you will be sending to).
Not ordering enough (on the flip side, order at least 25% extra to ensure you have enough for late additions, lost invitations and keepsakes – printable wedding invitations may be a good choice in this respect).
Wedding tip from a real bride
" My best advice is not to rush into anything. Take your time and don't just go with something because you're really excited. Don't buy anything like favours and table decorations until venues and outfits are arranged, as the colours might not suit. "
Wedding Invitation Do's and Dont's
DO'S
Double check all of the wording on your wedding invitations multiple times to be sure all of the info is correct before sending them out.
Make sure to include the date, the time, the address and the formality (if necessary) so that you don't have guests calling with questions.
Send your invitations out 6-8 weeks prior to your wedding.
Put a "Reply by" date on the RSVP cards to ensure you have a headcount in enough time for your caterer.
Include an RSVP card with a stamped envelope already filled out with the address. All your guests have to do is check "yes" or "no" and pop it in the mail (you may favor inexpensive all-in-one invitations with pre-addressed RSVP postcards ready for your guests to drop in the mail – no envelopes necessary).
Weigh an assembled sample for proper postage
Include a map or additional information to help your out of town guests find your wedding location.
Include only the names of those invited to the wedding. If children aren't invited to your wedding, only put the parents' names on the invite.
Order extras in case there's someone you forgot to add to the guest list or if an address or name is put on the envelope incorrectly.
DONT'S
Send out online wedding invitations. This can pass for the save the dates, but is not considered proper etiquette for the wedding invitation.
Include your registry information on the invitation. this info can go with the save the date, bridal shower invitations and on the wedding website, but should never be included on the invitation.
Invite people you feel obligated to but expect to say they won't come, to feel like you did your duty. Because they may just surprise you.
Send a save the date if you are not going to invite the guest to the wedding. Make sure your list is finalized before any notification of your wedding plans goes out.
Invitation Etiquette
Set the tone for a perfect day with a well-worded invite. The exact wording will depends on whoever is hosting the wedding.
Traditional (bride's parents as hosts)
Mr and Mrs John Smith request the pleasure of … at the marriage of their daughter Jane, to Mr Jack Jones
Bridal couple as hosts
Miss Jane Smith and Mr Jack Jones request the pleasure of … at their marriage
Divorced parents as hosts
Mr John Smith and Mrs Liz Smith request the pleasure of … at marriage of their daughter Jane
Remarried mother/father as hosts
Mr and Mrs James Brown/Mr and Mrs John Smith request the pleasure of … at the marriage of her/his daughter Jane
Widowed mother as host
Mrs John Smith request the pleasure of … at the marriage of her daughter Jane
Search for your rustic wedding invitations